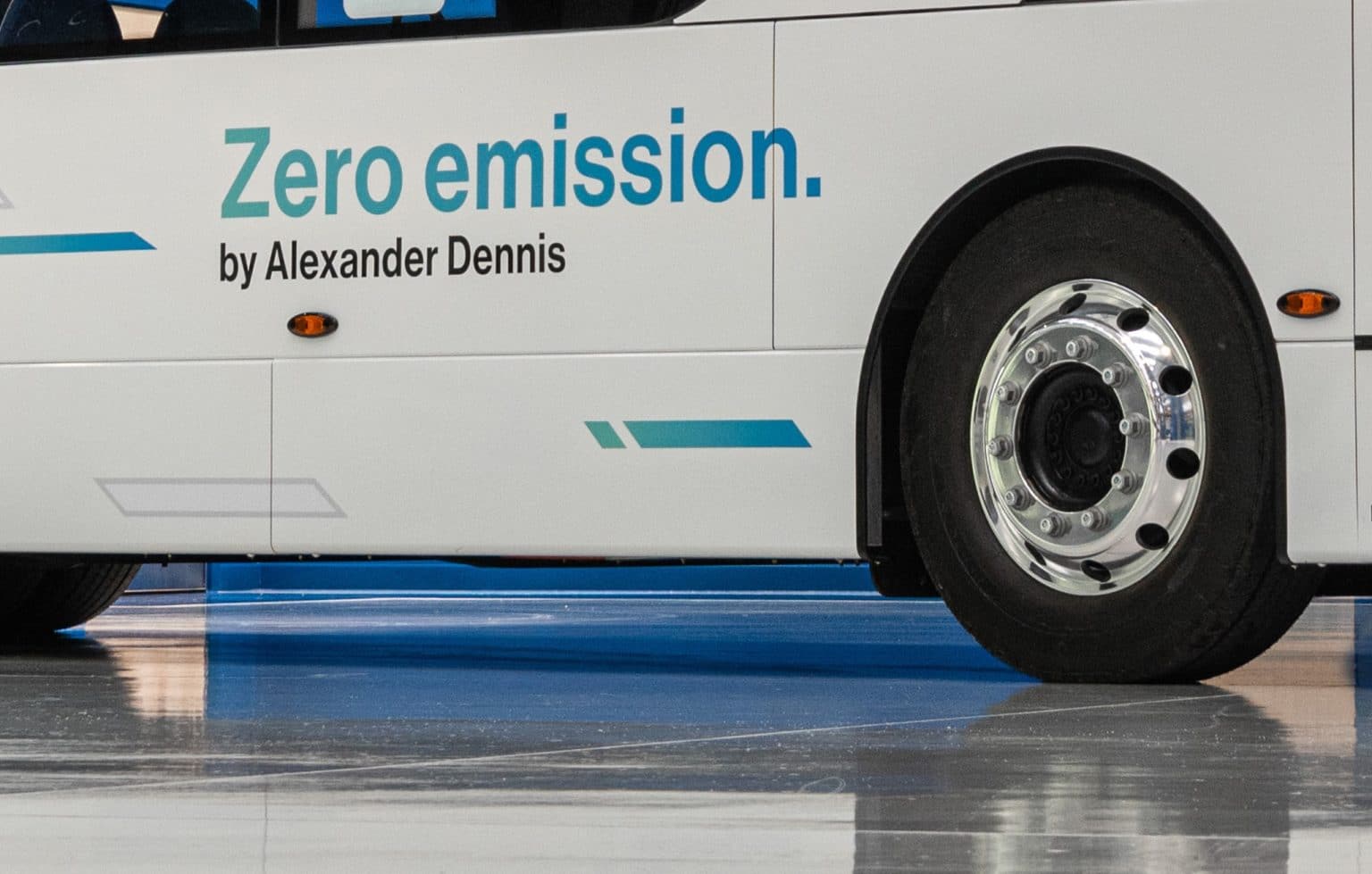 Alexander Dennis to offer smaller zero-emission bus
Alexander Dennis is set to introduce "an exciting new product" to align with an agenda item in Scotland's Pathway to Zero Emission Buses that calls for an increase in the supply of smaller vehicles in that sphere, the manufacturer has said.
Alexander Dennis to offer smaller zero-emission bus

It will form part of plans to introduce new zero-emission models in battery-electric and hydrogen fuel cell-electric fields. The OEM revealed that work on 10 August at the launch of the Pathway at its headquarters in Larbert, where it hosted the final meeting of the Bus Decarbonisation Taskforce. Among attendees was Scottish Government Minister for Transport Jenny Gilruth.
While Alexander Dennis has not yet confirmed further information, it is understood that the small zero-emission product will be a built entirely in house and be more compact than the smallest battery-electric BYD ADL Enviro200EV, which is 9.6m long. Further details are not in the public domain, but it has been suggested that the model will form part of an expanded Enviro EV range.
"Alexander Dennis is pursuing an aggressive new product development agenda for zero-emission buses, including new battery-electric and hydrogen fuel cell models," the manufacturer says.
"The agenda includes an exciting new product aligning to the Pathway's plans to increase the supply of smaller zero-emission buses. The investment in engineering further underpins the company's commitment to domestic manufacturing."
Alexander Dennis President and Managing Director Paul Davies adds that the OEM is "delighted" to confirm its extended plans in the zero-emission field.
"Making new product development commitments at this time is an investment into the future through an attractive product line-up that will continue to attract orders and underpin jobs in bus manufacturing," adds Mr Davies.