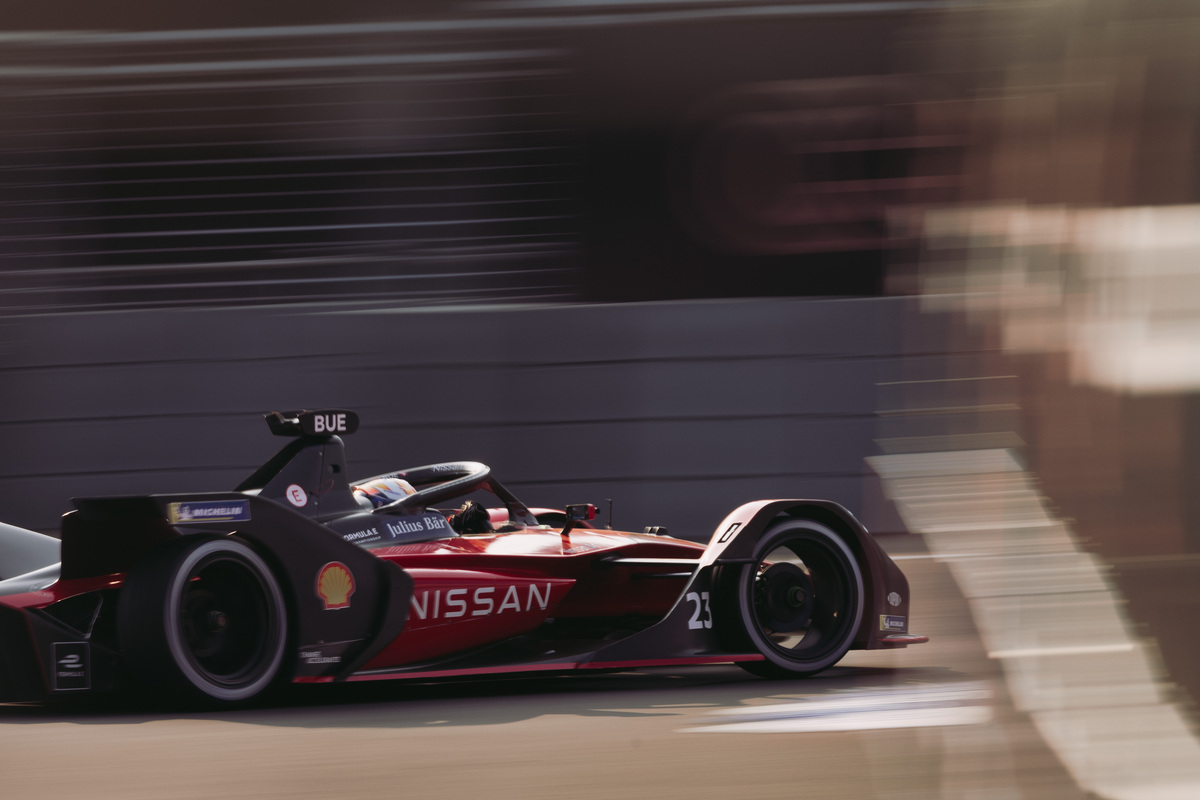 Nissan e.dams to take on the heat in Marrakesh E-Prix return
Nissan e.dams to take on the heat in Marrakesh E-Prix return

Nissan e.dams heads to Marrakesh this weekend for Round 10 of the 2021/22 ABB FIA Formula E World Championship, with the team set to battle extreme temperatures in the final single-race event on the calendar.
A late addition to the Season 8 calendar, replacing the scheduled visit to Vancouver, this weekend marks the fifth time Formula E has raced in the Red City, where Sébastien Buemi and Maximilian Günther have both enjoyed success. Buemi won the first Marrakesh E-Prix in 2016 and finished second in 2018, while Günther was on the podium the last time Formula E travelled to the 2.99-kilometre Circuit International Automobile Moulay El Hassan in 2020.
The event will be subject to intense heat, something not seen before in past Marrakesh E-Prix, thanks to the meeting previously being held in winter. Air temperature is expected to rise to almost 40 °C, bringing additional challenges to the drivers and teams.
To combat the midday heat, Formula E will implement a slightly altered schedule. Rather than run every session in one day, Free Practice 1 will take place on Friday evening, with Free Practice 2 and Qualifying on Saturday morning. There will then be a break ahead of the race, which will get underway at 17:00 local time (GMT+1).
"We're all looking forward to Marrakesh, we've been there before, most recently in Season 6," said Tommaso Volpe, general manager, Nissan Formula E and managing director, Nissan e.dams Formula E Team. "Drivers like the circuit, it suits Formula E cars and offers plenty of chances to overtake. Unlike previous editions of the Marrakesh E-Prix, this weekend's event will be held in summer, meaning even higher temperatures than we had in Jakarta. We've got a slightly different running schedule to avoid on-track action during the hottest hours of the day which will help, but it's still going to be a real challenge for our drivers and engineers."
The team is theming its presence in Formula E to Nissan's road EVs. Buemi will race his #23 Nissan Ariya, named after the Japanese manufacturer's all-new, all-electric crossover SUV. Teammate Günther's #22 Nissan LEAF is named after the brand's well-known EV, first launched in 2010.
Nissan races in this all-electric world championship to bring the excitement and fun of zero-emission electric vehicles to a global audience. As part of its goal to achieve carbon neutrality across its operations and the life cycle of its products by 2050, Nissan intends to electrify every all-new vehicle offering by the early 2030s in key markets. The Japanese automaker aims to bring its expertise in transferring knowledge and technology between the racetrack and road for better electric vehicles for customers.