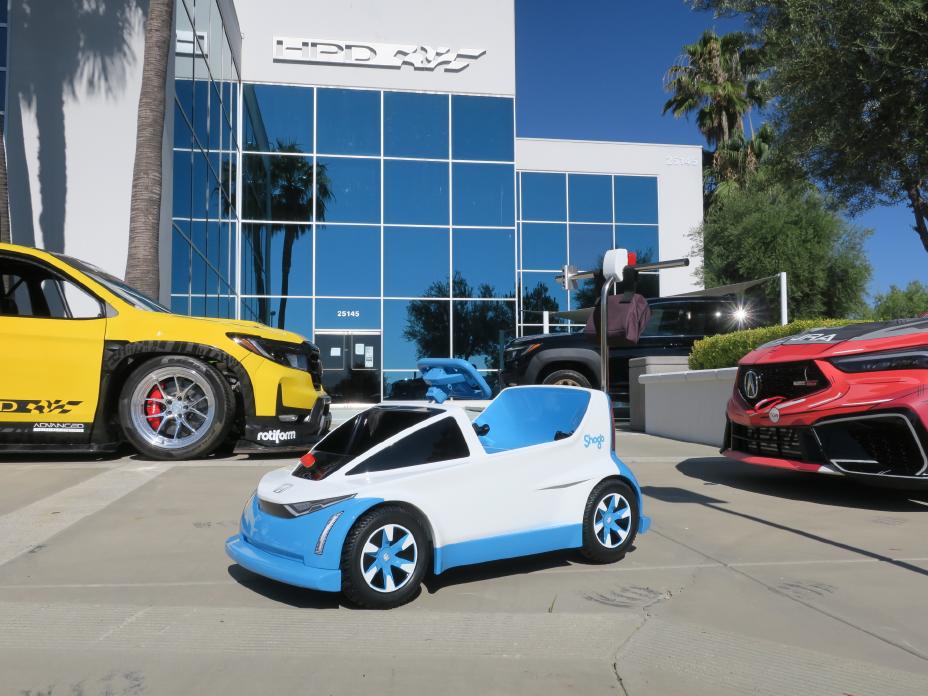 Honda Partners with Local Dealer Associations to Expand Electric Ride
Honda, in partnership with its local dealer associations, has started production of Shogo, an electric ride-on vehicle that will transport young patients at children's hospitals across the U.S. Developed to bring comfort and joy to hospitalized children and their families. Shogo was designed by a passionate team of Honda associates with 60 of these vehicles being built exclusively by Honda Performance Development (HPD), the Southern California-based center for Honda's North American racing activities.
Shogo, which takes its name from a Japanese phrase and intended to mean "soaring into the future," is hand assembled by Honda racing engineers at HPD and will be provided to children's hospitals across the country in partnership with their local Honda dealers. The first two production Honda Shogo vehicles have arrived at Akron Children's in Akron, Ohio and Riley Hospital for Children in Indianapolis, Indiana in partnership with the Northern Ohio Honda Dealers Ad Association and Shogo servicing partner, Great Lakes Honda, and the Central Indiana Honda Dealers Ad Association and Shogo servicing partner, Penske Honda, respectively. Additional Shogo vehicles will make their way to children's hospitals throughout the country as early as this fall.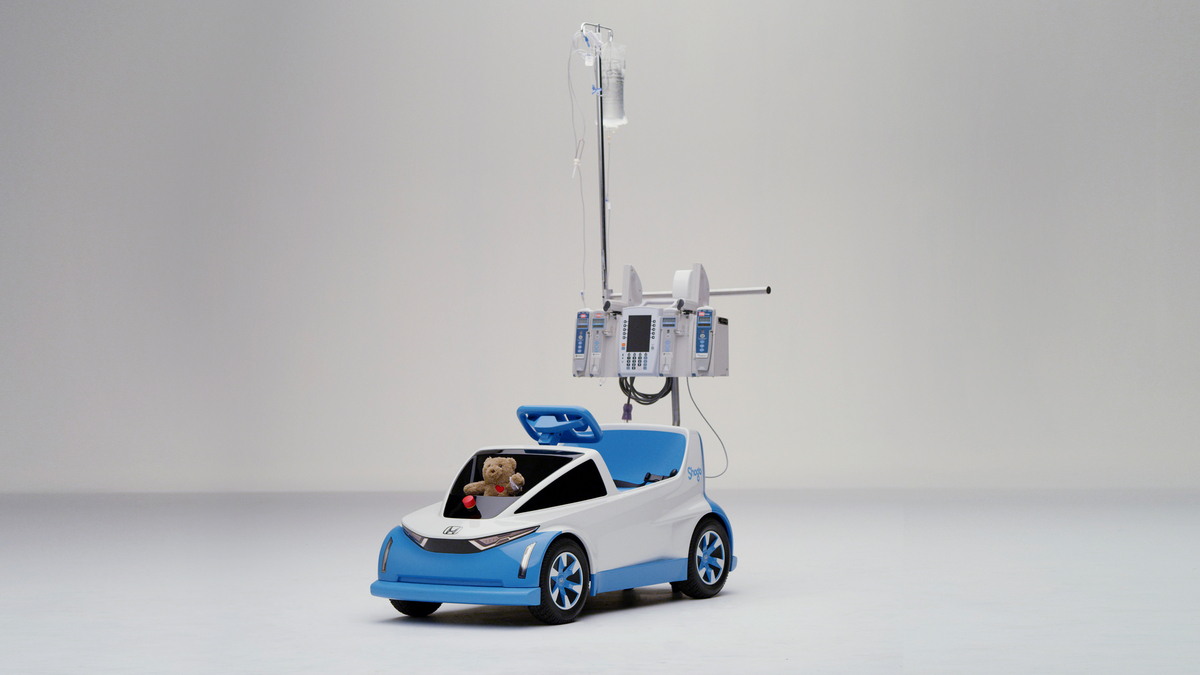 HPD Assumes Production Role
HPD has transformed the original Honda Shogo design into a production-ready vehicle over an 18-month process, meticulously and successfully advancing Shogo's engineering along the way. HPD's racing engineers have increased Shogo's durability, safety and performance, while adding a racing pedigree to the electric ride-on vehicle with multiple parts and pieces borrowed from Honda's race-winning machines, from IndyCar steering shaft washers and front knuckle bearings to steering from a Honda-powered Go Kart.
To bring even bigger smiles to the children, the HPD team also reimagined Shogo's horn to play a new series of cheerful sounds. The racing engineers thought about every possible detail, even Shogo's VIN tag is a special, laser-cut mini Shogo-shaped aluminum plate hidden away on each chassis.
Honda Electric Ride-On Vehicle
The battery-powered Shogo is specifically designed to navigate hospital hallways with a focus on helping patients ages 4 through 9. Honda Shogo is easy for children to "drive" by managing the go/stop mechanism on the steering wheel, with an adjustable speed of 1-5 miles per hour. It also can be pushed by a nurse or caregiver by a rear handlebar, which is equipped with an IV pole attachment.
Safe and easily accessible for young riders, Honda Shogo is designed without doors and features central seating with steering controls suitable for a child. Smooth, soft-to-the-touch surfacing makes Honda Shogo easy to keep clean in an indoor hospital setting, while a toy bucket in the front of the vehicle holds items the child would like to bring along with them and a center horn provides a variety of sound options. Honda Shogo's license plate slot is customizable to display the name of each ride